Vodoma provides everything an e-commerce website needs. With Vodoma, your site's performance will be improved to the highest level, the multiple languages feature will help you reach all customers on the world. You can create great banners by yourself to promote your products. The smart upsell, cross-sell, and search suggestion with highlight text will help customers find the products they need easily, and lots of features will make your store is awesome and unique. That will help create comfort for customers when they shop on your site. Of course, your sales will skyrocket to a level you can't imagine.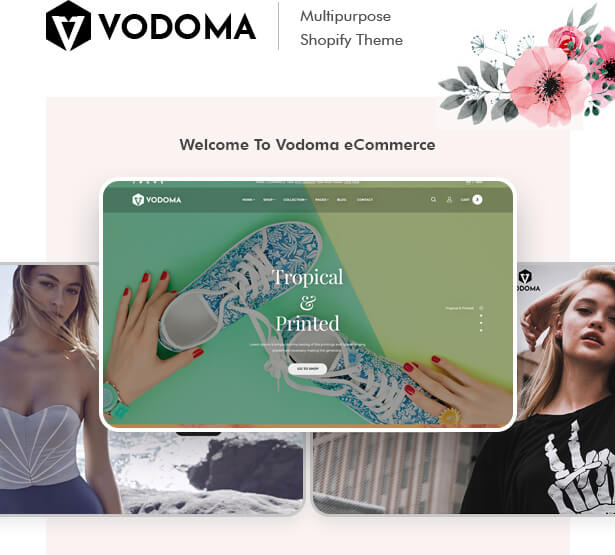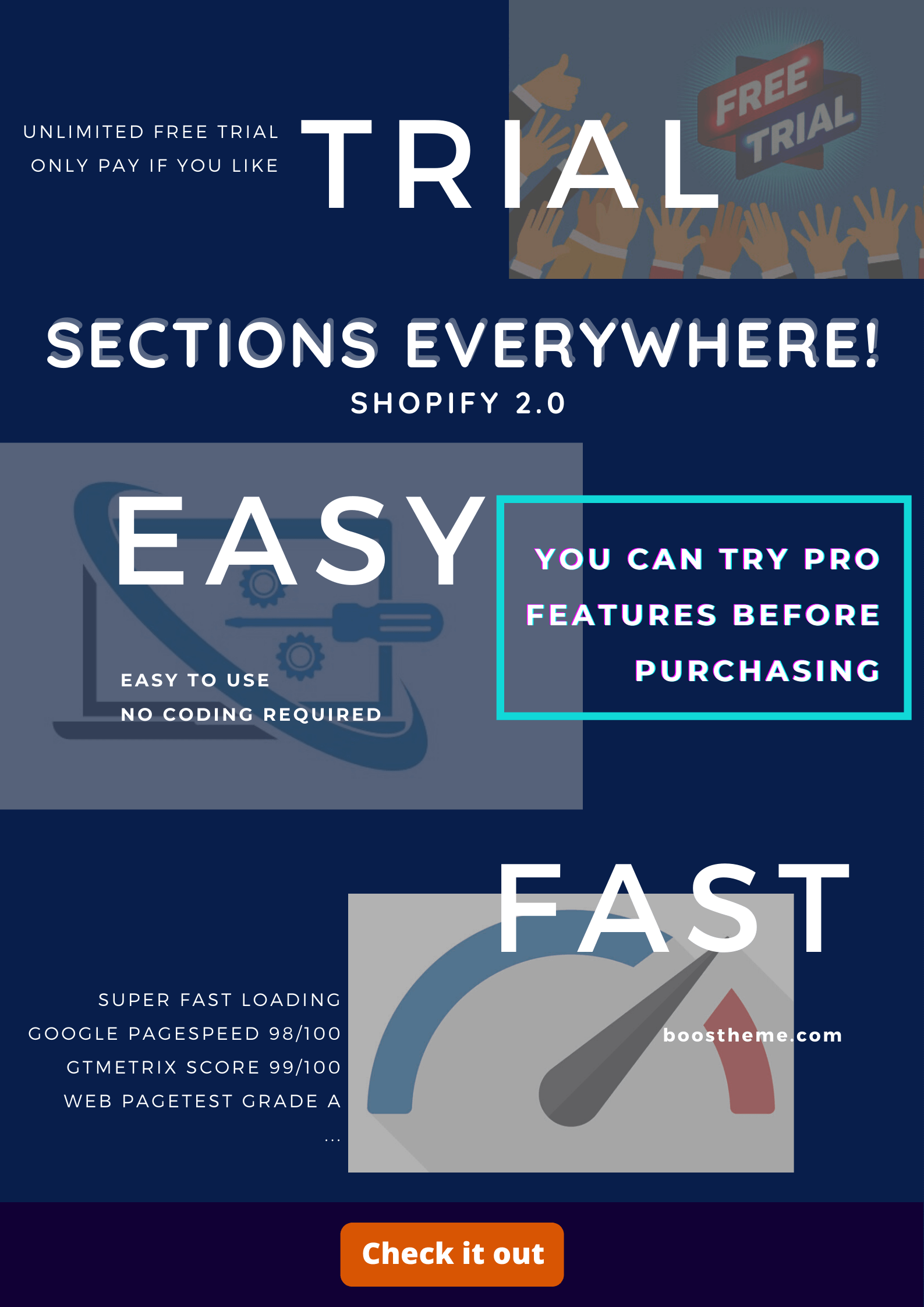 Just install the Boostheme Toolkit app on your store. From this app, you can install the theme you want to use for the trial. Please refer to more details at https://vodoma-docs.boostheme.com/shopify-apps/boostheme-toolkit-app#2-install-shopify-themes.



Whatever device your website is viewed on, Vodoma will ensure your store loads fast and perfectly. This includes meeting the parameters and dimensions of any device without interrupting the user's experience and without needing any further input from you or your developer.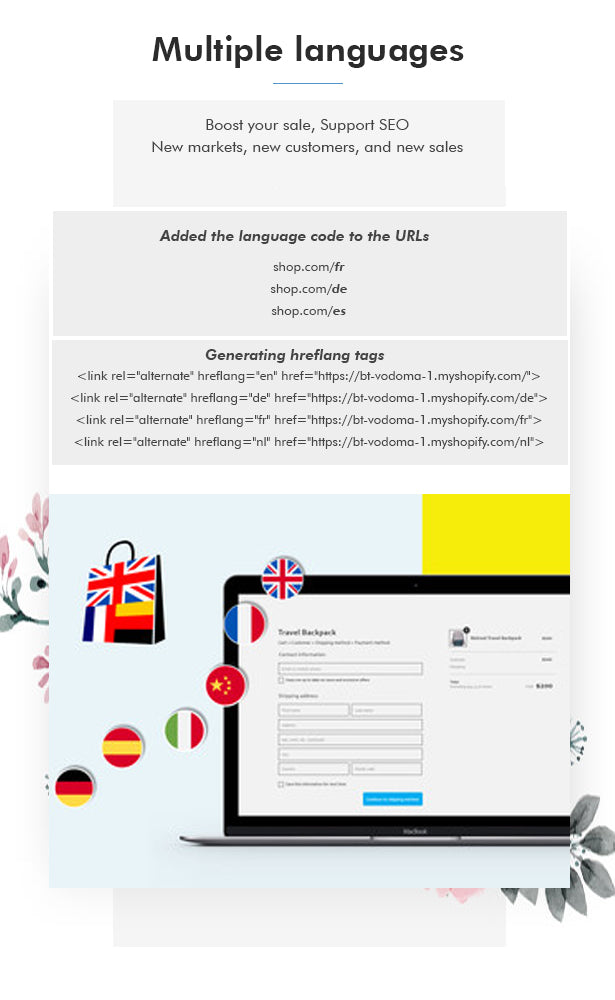 Customers are more likely to buy from a site in their own language. Going multilingual lets you reach customers all over the world—and bump up your sales, without touching a single line of code.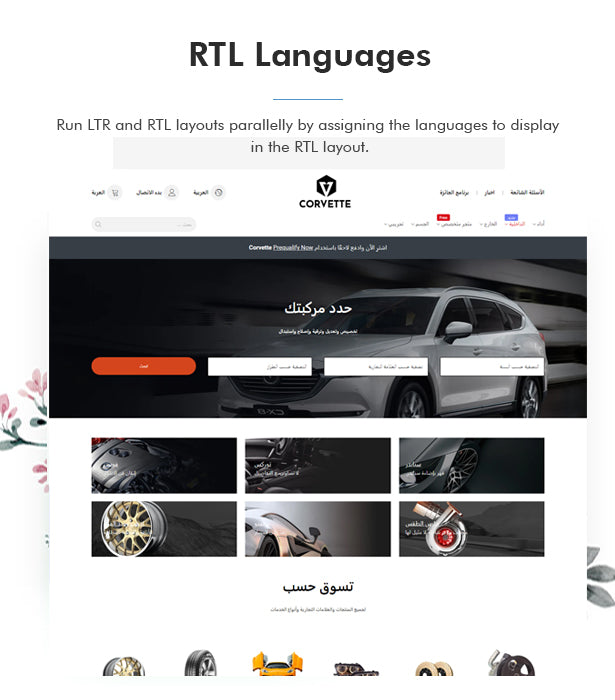 Display the site in RTL layout by specified languages. That will help your site is shown in LTR and RTL layouts parallel. Ex: display the site in LTR for English, and RTL for Arabic. View the demo at https://bt-vodoma-corvette.myshopify.com/ar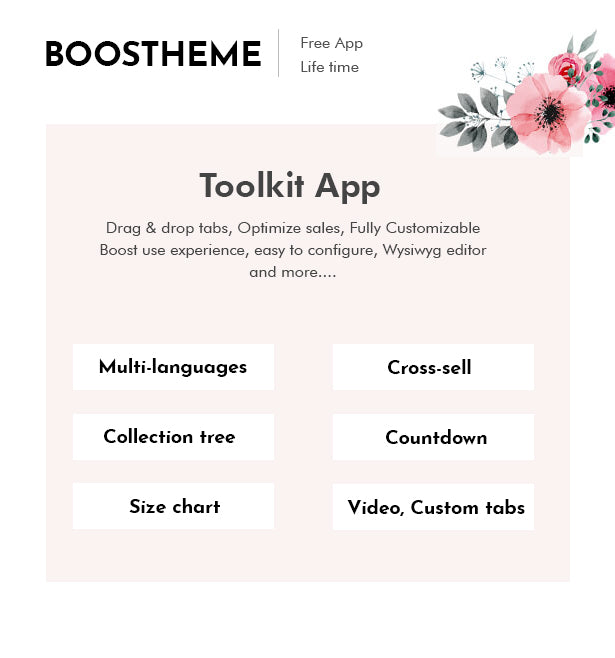 With 6+ free Boostheme Toolkit features: Multiple languages, Cross-sell – Frequently bought the product together, Collection tree, Custom Countdown, Custom Tabs, Custom Size chart. Never miss a potential customer who might be on the market for your product – they'll find your products no matter where in the store they are.